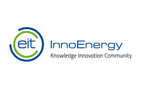 EIT InnoEnergy Master School
Contact info for InnoEnergy and
Overview

Be part of the next generation of energy engineers! EIT InnoEnergy Master School will train you with the most up to date know-how on energy engineering and entrepreneurial skills in combination with the most relevant industry connections in Europe, making an impact in your career from day 1. 
We offer two-year double degree programmes at the best technical universities and business schools across Europe. Our master's programmes in sustainable energy engineering cover the whole expectrum of energy topics from renewables to smart grids, energy transition, circular economy and more...
Our graduates' success reflect the power of our network. 94% of our graduates are employed in within 6 months after graduation, with over 82% of them based across Europe!
Search and apply!
Departments
Renewable Energy

Eindhoven
Sustainable Energy Systems

Eindhoven
Energy for Smart Cities

Eindhoven
Smart Electrical Networks

Eindhoven
Videos